This is a part of my haul last month and Ive been using this for a week now. Its from Liole, a korean brand. I bought this from
Charm
.This tint is most raved among tints from Korean Cosmetics and so have I because of the reviews I have read, and also the uber cute packaging but it disappointed me.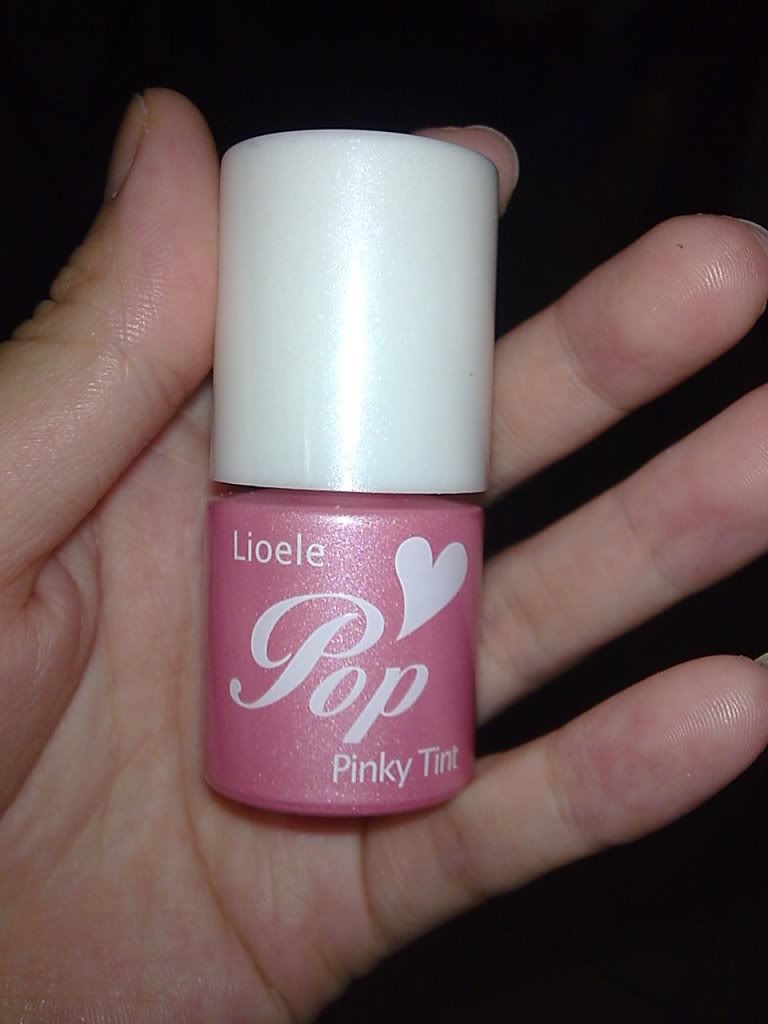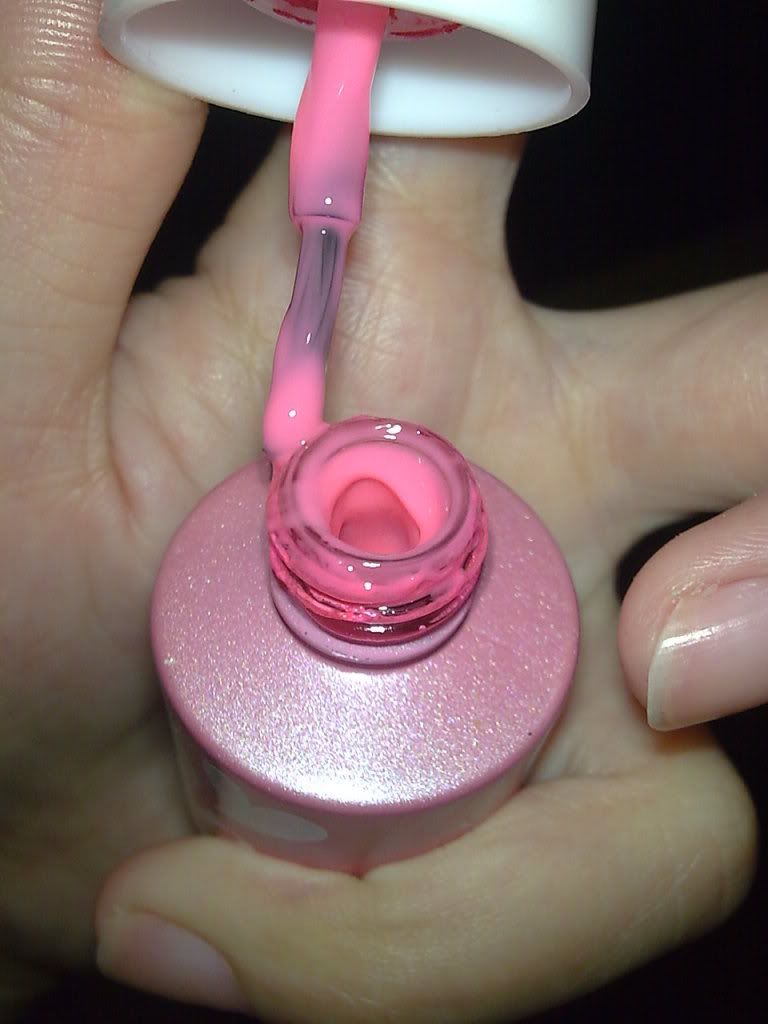 I love the small packaging but the thought of not being able to see what you have left inside makes me nuts because I wanna use it til the last drop (how can I scrap the bottle sides if I cant even see if theres somethin on it?) The color looks so cute in the little bottle but when applied: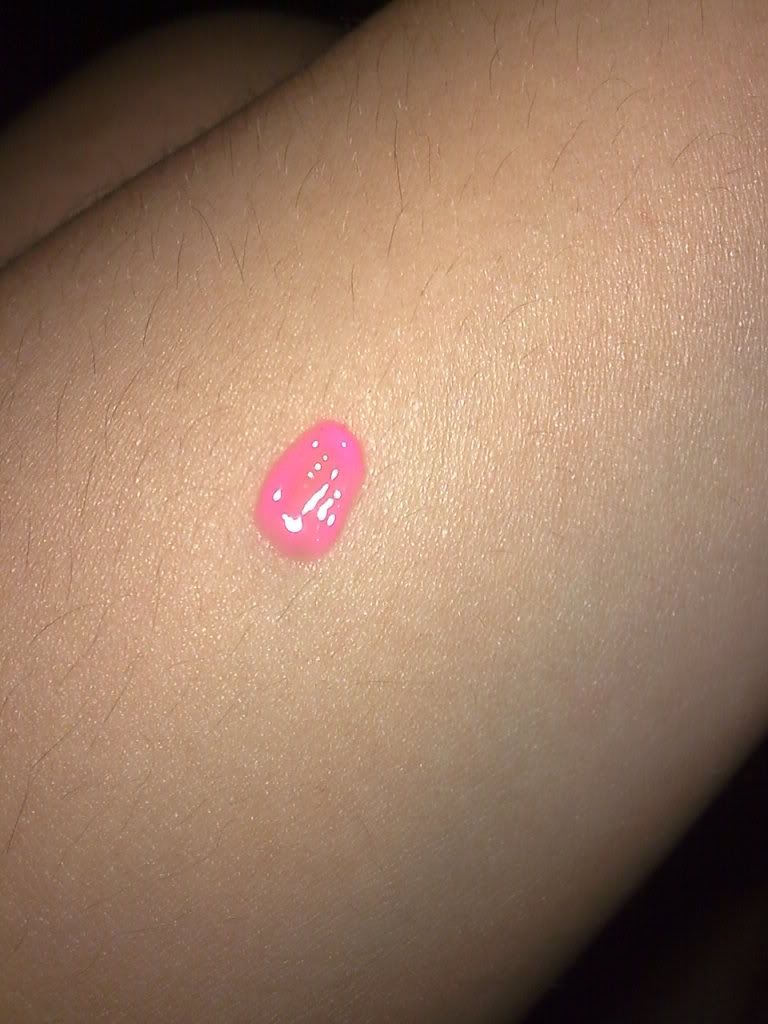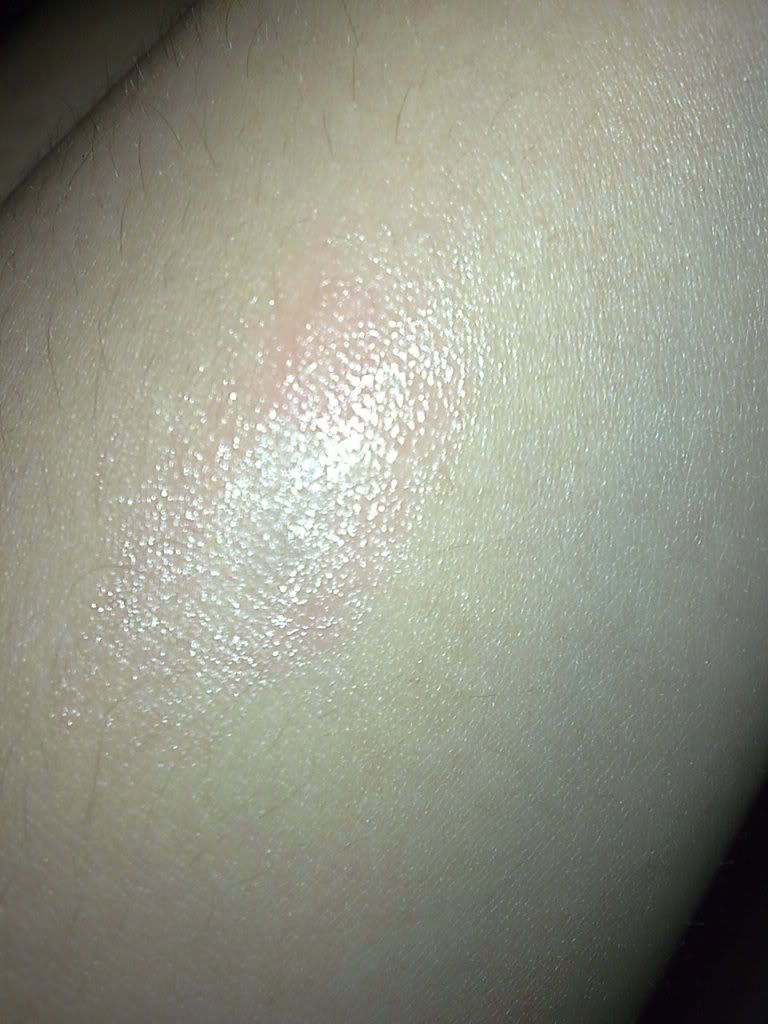 Its super sheeeeeeeeeer (forgive my hairy arms).I bought this for 495 Php or around 11.25 USD. Its worth a try though because its pretty when applied on your lips but as a cheek tint? Nah. And staying power is not that good. It lasted less than an hour (or maybe because I talk a lot? LOL). Packaging? Super cute. But the applicator? A thumbs down because it looks like a nail polish brush. When I was applying this on my lips in the office my officemate told me "Why are you applying polish on your lips ewww." I was like LOL. I dont have any pictures of it when I applied it on my lips because I think my lips are pretty UGLY. Hoho. Plus my lips are uber pigmented so it wont show a lot but still cute though.
I wouldnt recommend this but maybe it would work for those who have fair skin and not so pigmented lips. Cant wait to try tony moly tint next.
As a whole (for those lazy peeps LMAO)
YAY's
♥ Cute Packaging
♥ Not drying
♥ Cheap
♥ Doesnt taste awful (but dont over eat LOL)
NAH's
• Not so pigmented.
• Poor lasting power (or maybe its just me?)
• Nail Polish Applicator (that tends to harden and whatever i just dont like it)
• Leaves pink streaks on where you actually applied the tint color before blending.
• Only sold in Korea, Singapore, Malaysia, in short ASIA (but you can buy it online I recommend this seller click
here
)
Final Score : 7/10 - Repurchase? Nah. I'd love to try moreeeee other brands.