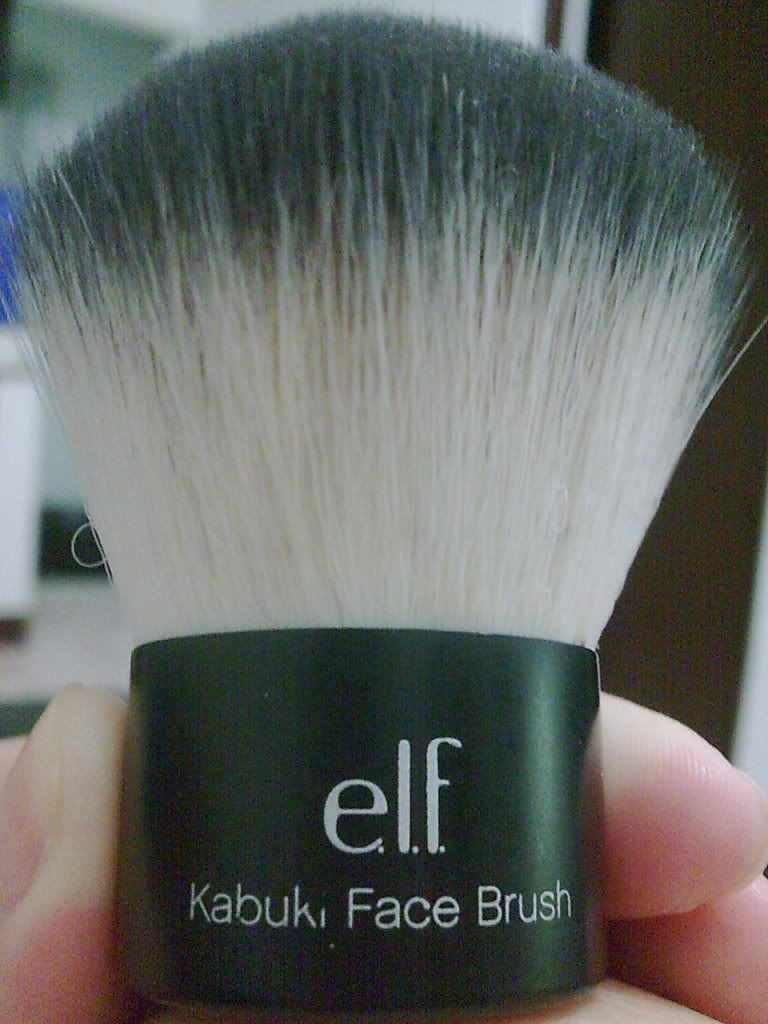 Say hi to my beloved Kabuki. Pardon if its untidy cause I have been using this for almost half a year now and Im too lazy to wash it (will be washing this today). I bought this from
ELF
online with my friend
Rovi
. I would like to make a short review it deserves.
Pros:
1. Super soft (my darling keeps on playing with it because he said it feels like a cats fur, and we both love cats meow~).
2. Super Cheap (5 dollars for this WOW like Php 220)
3. It doesnt shed.
4. It doesnt bleed (maybe cause its white?)
5. I love it. love love love.
Cons:
1. Part of studio line which is not available here in the PHILIPPINES.
I just cant say anything anymore because I am a starter and is still planning if I would buy the sigma complete professional set. My boyfie wont let me because Ive been buying a LOT lately, as in A LOT.