Finally, I get the energy to review this product I bought from obviously EH last 2 months ago. This little tub lasted for 2 months and you see its empty, first product I have emptied this year (Im into trying a lot of things then when I see something new I end up tossing them around and some chilled in the fridge and will just grab em whener I feel to do so). This is an OK product Im really not that impressed. So to make review serious:
Pros:
1. Once applied it makes your skin feel hydrated instantly(if my skin can only talk it would've said "wow!refreshing")
2. It made my skin soft.
3. It did not break me out.
4. Its really not a cream it feels like a gel.
5. Cooling effect.
6. Cute Packaging comes with free sample emulsion and travel size tub.
Cons:
1. It has fragrance, which my boyfriend hates. So he shoos me away whenever I have this on. LOL.
2. Its thick, I wouldn't be wearing this if the weather is SUPER HOT, specially in PHIL because it doesn't absorb fast and wont make my face breath.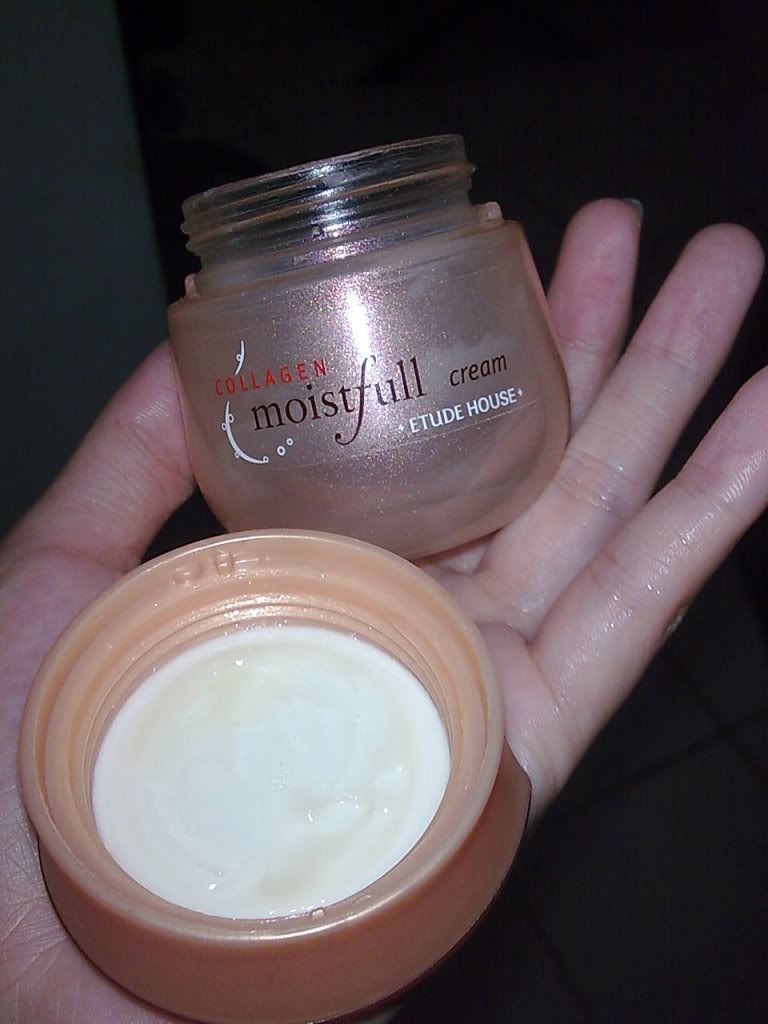 Weeee. Woo hoo! 1 jar down! KO'd. LOL. Now Im waiting for my Omija Set I ordered from
Charm
. Too bad I need to wait til April so I think Imma gonna shop again tomorrow in EH since its payout today! ♥